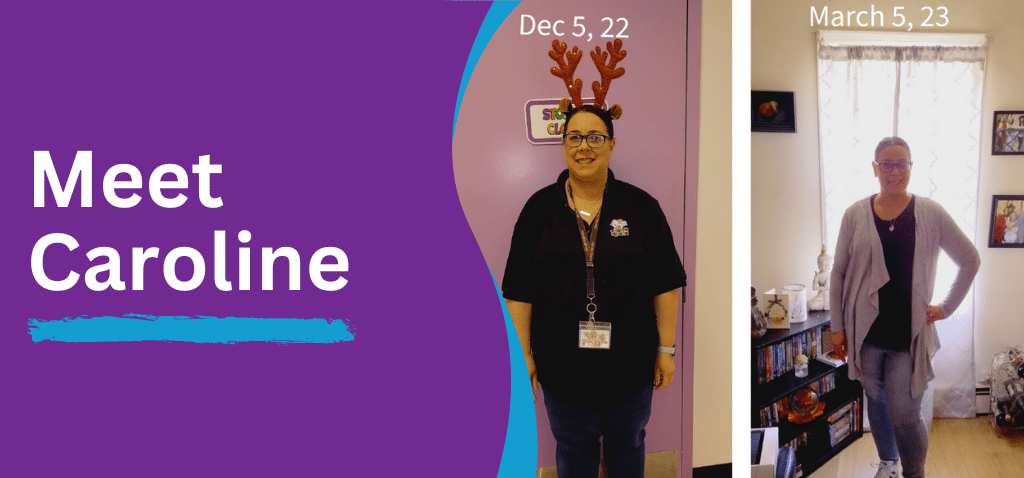 How much weight have you lost?
So far I have lost a total of 93 lbs since my first appointment and 68 lbs since surgery.
What were some of the biggest challenges before surgery?
Some of my biggest challenges before surgery were learning how to eat the right foods. Portion control. I was also feeling very nervous.
What do you do for exercise?
For exercise, I walk a lot all day at work as a preschool teacher. I'm always on the move. I also do some walking at home.
How has your life changed since surgery?
My life has changed so much since surgery. I'm no longer snoring, my blood pressure has gone down. I barely ever use my asthma inhaler. I feel great. I have so much more energy and motivation to keep going on my journey.
What advice would you give to someone who is considering the surgery?
The advice I would give anyone considering surgery is that you have to do what you feel is right for you. No matter what anyone says. You will be nervous, have second thoughts, but to be honest this is the best decision I have ever made for myself, my health, and my family. I do not regret one single thing about my surgery or the journey so far.